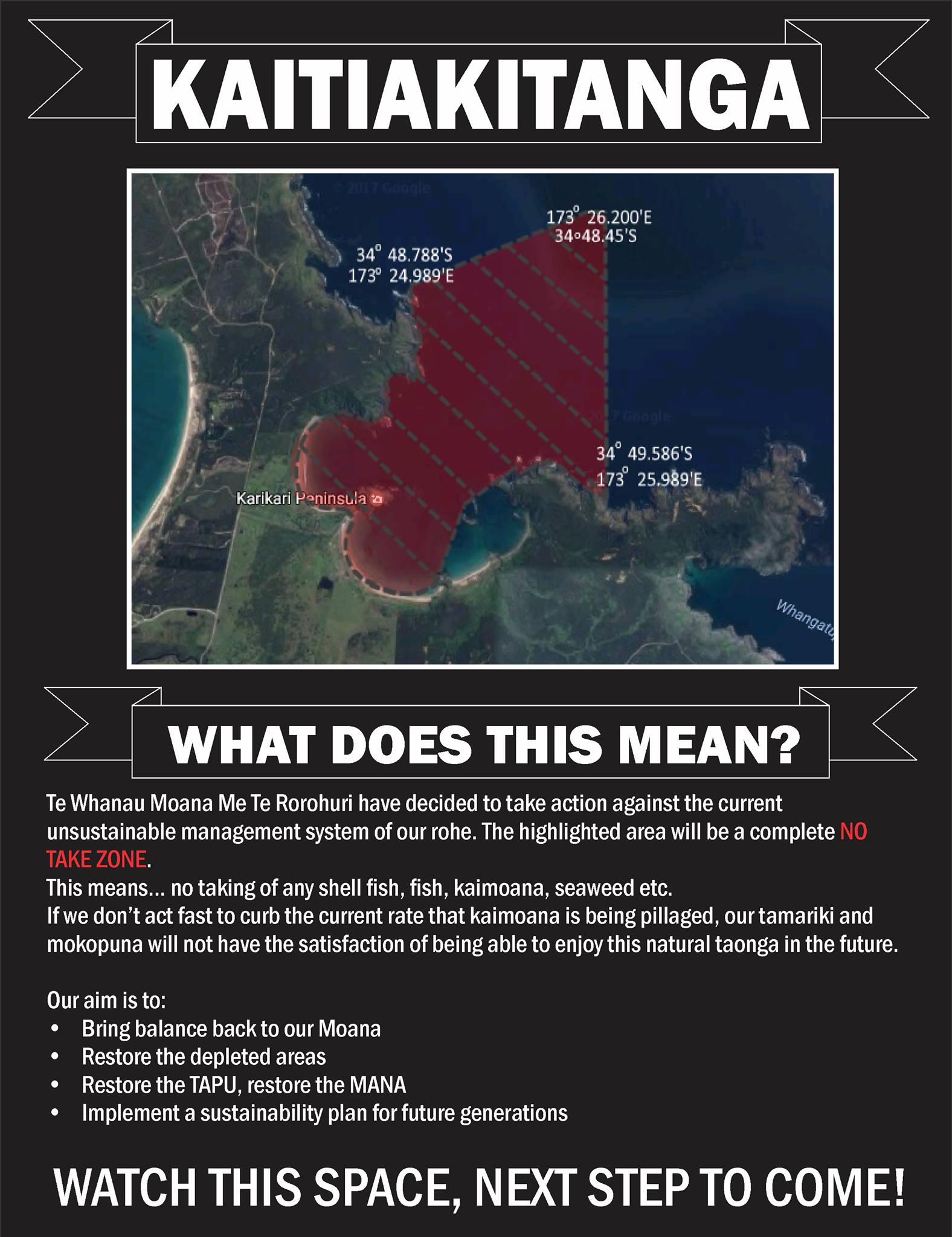 No take zone covers Maitai Bay, south to Waikato Bay, and extends out from the mouth of the harbour. A small area of Waikato Bay, where local families have traditionally gathered food, is not included in the rahui.
You can help by refraining from removing any seafood (shellfish, fish, crayfish etc.) from the area.
The Ministry for Primary Industries supports the conservation initiative but does not enforce the ban. Instead, the current emphasis is on education not enforcement, with hapu members taking turns to hand out pamphlets and talk to boaties. Signs have been installed at beach access points and the Department of Conservation, who support the initiative, was giving pamphlets to everyone at its campsite.
''People have respected it, they understand what we're trying to achieve. They agree and they support it". The rahui is effective even if it cant be legally enforced. It has been respected by most people and makes them think about their effect on marine life. "It's embedded in people's minds now. They take what they need, not necessarily what they are allowed."