Ko Pūwheke te Maunga

Ko Karikari me Tokerau ngā Moana

Ko Kahutianui te Tupuna Whaea

Ko Te Parata te Tangata

Ko Te Whānau Moana me Te Rorohuri ngā hapū

Ko Ngāti Kahu te Iwi

Ko Haititaimarangai Marae
Haititaimarangai Marae rahui subcommittee members with pou representingTe Whanau Moana and Te Rorohuri tupuna Kahutianui and Te Parata. Photo / Cheryl Bamber
Two pou were unveiled above Maitai Bay to mark the start of the rahui representing the ancestors of Te Whanau Moana and Te Rorohuri and their gods of the sea.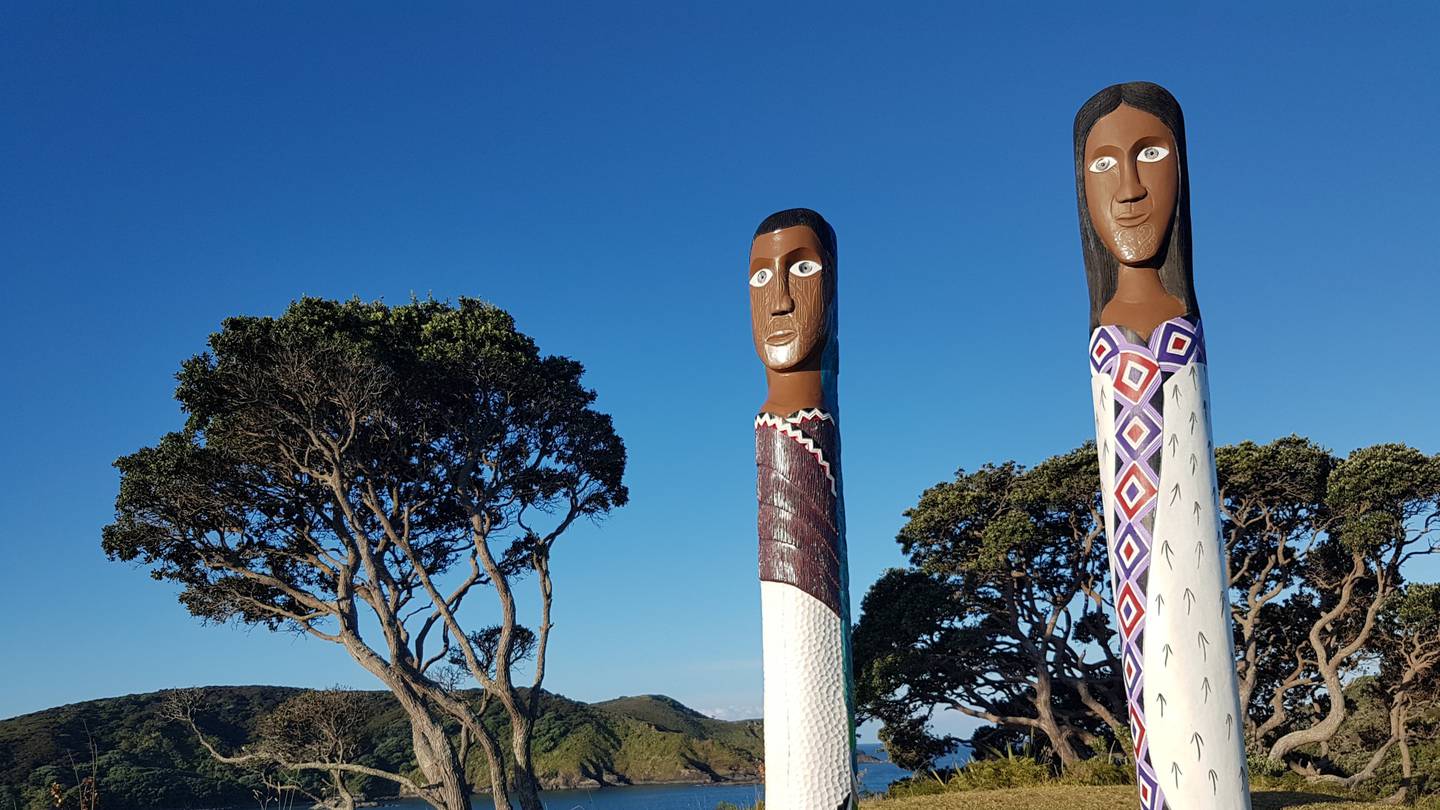 Standing together as husband and wife overlooking the whenua (land) of their people are tupuna kahutianui and Te Parata.
Kahutianui is the ancestress of Ngāti Kahu.
Te Parata married Kahutianui.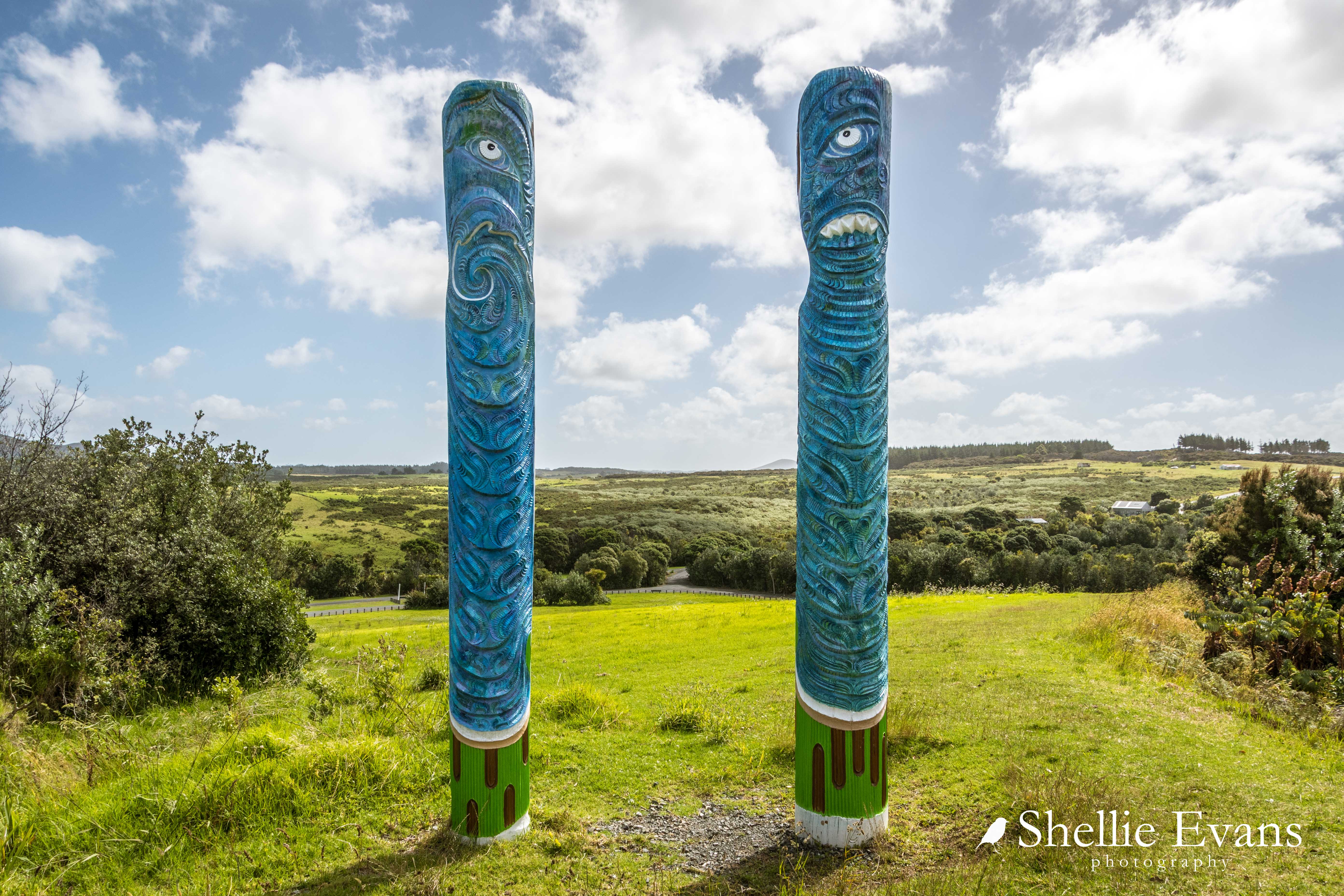 Facing towards the sea Tangaroa and Hinemoana stand together to protect our kaimoana.
Tangaroa is the Atua of the moana (God of the Ocean).
Hinemoana is the nurturer of all creatures that live in the ocean.
Together, they represent the people of this area and the ocean within that space.
These pou are symbolic of the Maitai Bay Rāhui reminding each and every one of us to look after our kai moana, whenua and each other. The rāhui is to ensure the kai moana is here for future generations to enjoy.
Carved by woman and men of Te Whānau Moana and Te Rorohuri hapū alongside Main Master Carver Darrin Pivac (Ngāi Takoto/Ngāti Kahu), Master Carver Māori Erstich (Ngāi Takoto/Ngāti Kahu) and Apprentice Carver Harold Petera (Ngāti Kahu).